The journal focuses on new problems in tourist regions in Central Europe - trends in the development of terminology, theory and methods of research in tourism; current questions concerning the product, management and marketing of tourism; religion tourism in Central Europe; issues of urban and cultural tourism in Central Europe; Health Tourism, Spa Tourism and Wellness Tourism.
This particular aim on well-defined areas makes it a unique source of information.
You are invited to submit papers to the Journal.
Vol 5, No 2 (2015)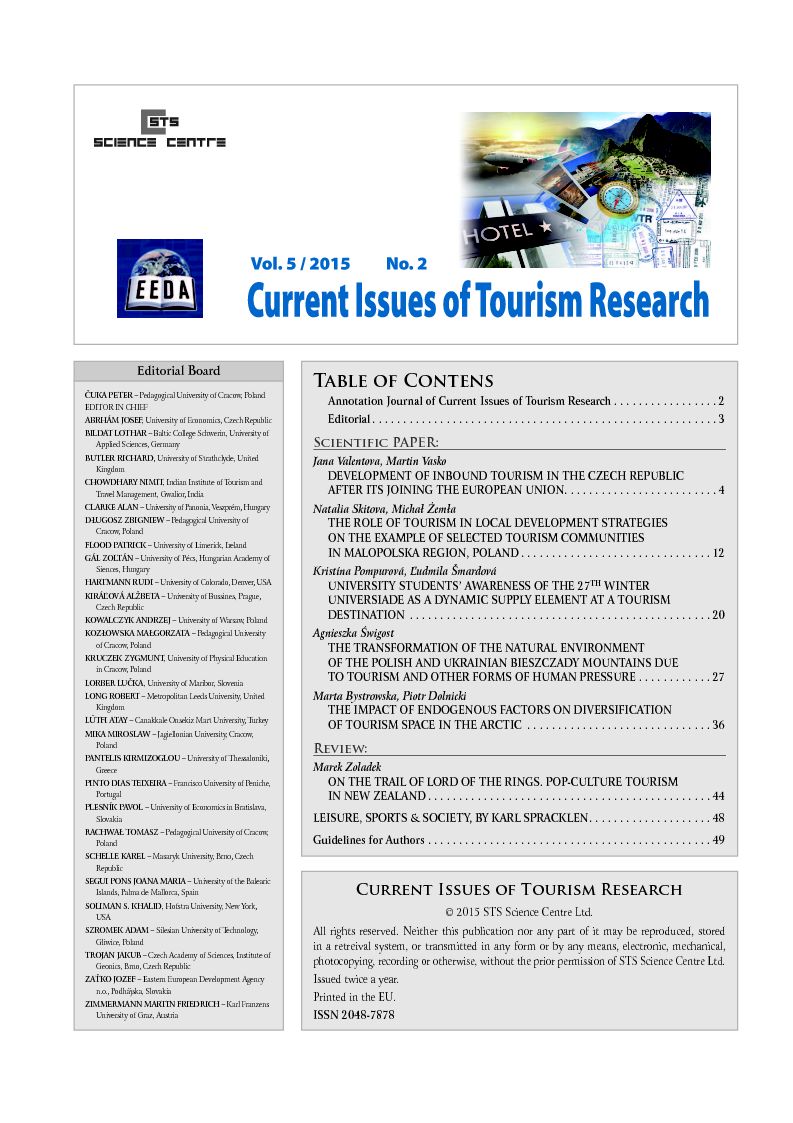 ISSN: 2048-7878